Shopping cart
Individual tuning
We can tune your shoes to your individual requirements in following ways. :) The samples of below mentioned materials can be checked at our selling points and dealers >>.
When ordering in an e-shop, please specify your request - your prefference - in the details of the order (Notes). All individual tuning changes are free of charge, i.e. we do not charge any extra fee for a different outsole or insole :).
If you wish any other special tuning, for example different material combinations, different size of the left/right shoe ... no problem, just contact us >>.
Outsoles
Each and every outsole is made on order from a special top quality mixture directly in the city of Zlin (maximum flexibility, high attrition resistance). Further information on our quality standards >>.
Outsole No.1
in our humble opinion the optimal performance in flexibility, attrition and adhesion
standard on all all-seasons shoes
height 4mm (+-0.5mm)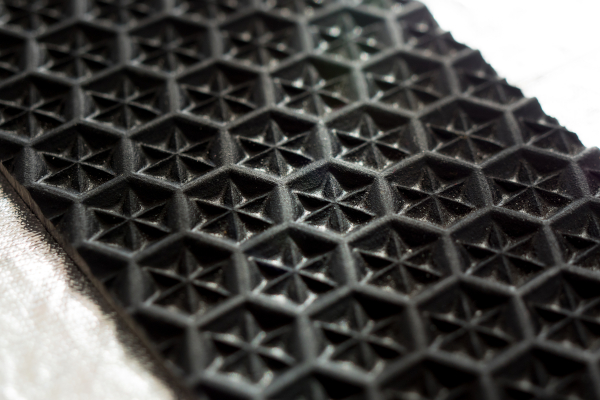 Outsole No.2
"off road" design, excellent adhesion (for some purist barefoot fans maybe too adhsive)
standard on all winter shoes
height 2 mm, ridges 4.5mm (+-0.5mm)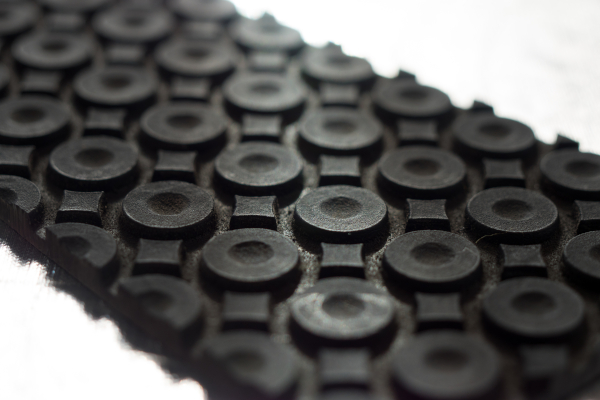 Outsole No.3
amazing flexibility, minimal height (for the real barefoot enthusiasts)
standard on all children shoes and flats (Mary Janes)
height 2.5mm (+-0.5mm)
Insoles
(or what your sole touches)

Insole No. 1
from the white terry cloth
excellent sweat absorbtion, but prone to smudges
Insole No. 2
from synthetic brown shammy cloth
standard in all shoes