Gabi Bare Pink
159,00 €
In Stock
Warning: Last items in stock!
Availability date: 0000-00-00
Exclusive model designed by Miss Czech republic Gabriela Franková. Upper: pink/white letherete. Lining: breathable AirNet® mesh. Sole from Geman innovative compound lifoprene®. Logo from Swarovski® crystals.
| | |
| --- | --- |
| Upper material : | Koženka |
| Podšívka : | AirNet® |
| Podrážka : | Lifo+ z německé inovativní směsi lifoprene® |
| Prodyšnost : | Standardní |
| Voděodolnost : | Zvýšená |
| Použití : | Vycházková obuv |
| Údržba : | Vhodné ošetřit odpovídající impregnací |
| Čištění : | Vlhkým hadříkem nebo speciálním čističem |
Do you know what are you paying for?
hand-made shoes
the materials of top-quality, sourced exclusively in the EU countries
barefoot shoes designed by physiotherapists
footwear produced in ethic conditions
the production does not engage in any form of animal suffering
the footwear does not distort your feet and keeps them happy and free :)
Individual adaptations
We will be very happy to make you tailor-made shoes :) And if it is not really a special modification, where we need to change for example shoe lasts etc., the price remains the same as for standard models :)
Material combinations
Do you like the top material of one model and the lining from the other one ? No problem ! Call us, write us or just write as a note your favorite combination when you order it :) 
Only the individual adaptations/combinations can't be returned or size-exchanged...
Outsoles
Outsole lifo+
From German innovative compound lifoprene®; this compound is special for its great abrassion resistance; Lifo+ soles are available now only in sizes 37-44 (other sizes will be developed later)
Outsole No.1
in our humble opinion the optimal performance in flexibility, attrition and adhesion 
standard on all all-seasons shoes
height 4mm (+-0.5mm)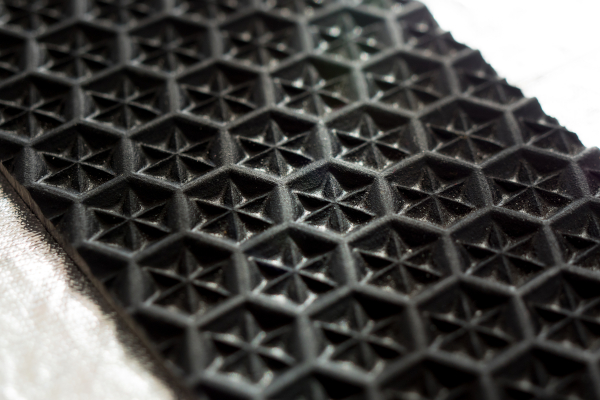 Outsole No.2
"off road" design, excellent adhesion (for some purist barefoot fans maybe too adhsive)
standard on all winter shoes
height 2 mm, ridges 4.5mm (+-0.5mm)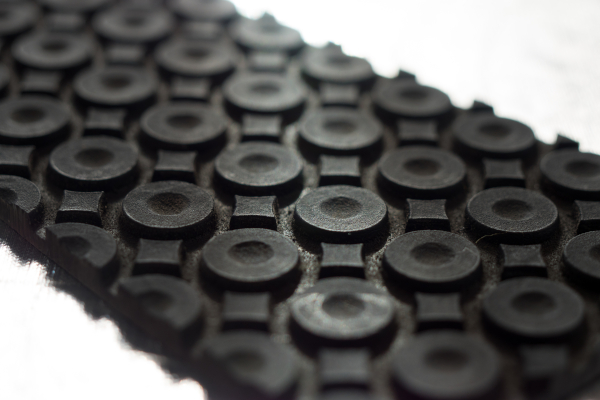 Outsole No.3
amazing flexibility, minimal height (for the real barefoot enthusiasts)
standard on all children shoes and flats (Mary Janes)
height 2.5mm (+-0.5mm)
Insoles
(or what your sole touches)

Insole No. 1
from the white terry cloth
excellent sweat absorbtion, but prone to smudges
Insole No. 2
from synthetic brown shammy cloth
standard in all shoes